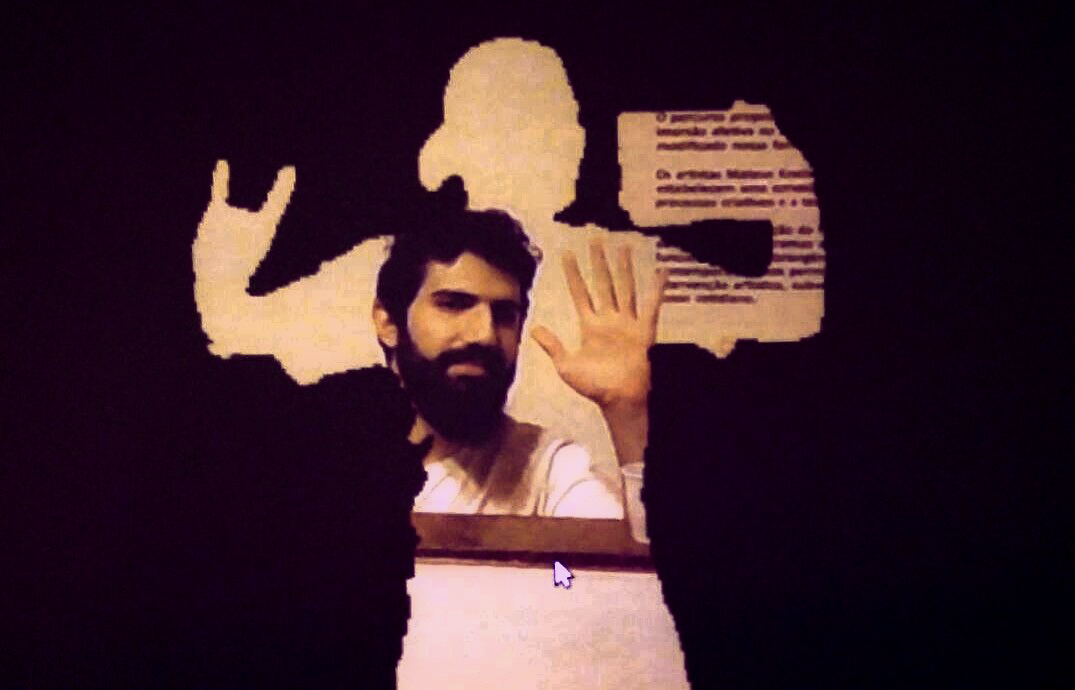 A Computer Vision interactive art installation for the second Atibaia's Art ant Technology Festival, organized by Incubadora de Artistas.
The concept was created by the OHMS team and I. It was coded by me in C/C++, with OpenCV.
This installation consists in a light-controlled room with a camera pointing to the participants and projecting their silhouettes on the wall in front of them. These silhouettes are filled with the view from the other side of the projection wall, captured by another camera. The wall becomes "invisible" only inside each person's contours, making them move around to interact with the other side.
See photos and a video
Source (C/C++) (requires OpenCV)


Photo credits to Incubadora de Artistas.